Why Cloudvanti
Built for Performance
Hosting platform tested for website performance
Quick response time of 3 seconds
Cloud optimized and scalable to your needs
Utilizes our expertise in enterprise-grade CMS
Control with Top-Class Support and Infrastructure
Managed hosting follow the world-class cloud standard
CI/CD means full source codes that will always be accessible
Round-the-clock 24/7 onsite operation support
Work Within A Secured Hosting Environment
Managed security services monitored 24/7 by our team of experts
Monitor and report a website defacement at once
Protection against web application vulnerabilities, DDOS, and botnet attacks
Secured CI/CD & release management pipeline
Cloudvanti Overview
Cloudvanti Infrastructure
Using Cloud Native solution from AWS to make a secure Infrastructure.
CI/CD
Using Deploud that powered by AWS Codepipeline to ease your deployment.
CDN
Using AWS Cloudfront for CDN with built-in Web Application Firewall (WAF) to faster the load time of your website.
Identity Management
One account to access all Cloudvanti service using Single Sign-On (SSO). No users' password save in Cloudvanti.
Centralized Log
Monitoring all your logs in single place. Built using AWS Cloudwatch to gather logs from all resources.
Cloud Integration
Connect your Virtual Private Cloud (VPC) to your website in Cloudvanti using Virtual Network Peering.
Native Cloud Access
Take control to monitor resources, log, and utilization from your website without contacting support.
Complete Environment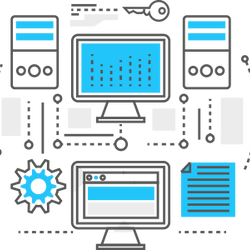 Pre-live and Live website
You can use the pre-live website to test your website before deploying it to the live one.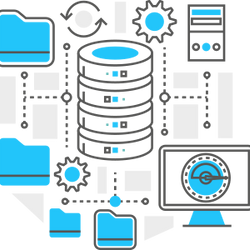 Server-side Caching
The configured live website with CDN from AWS Cloudfront to improve the performance by caching data on the network-side.
Searching
Already-configured live website with Search Service will maximize your searching experience in the website.
Security
DDoS Protection and OWASP
Configured CDN with WAF and DDoS protection to monitor and filter every traffic between website applications and the internet.
Restricted Network
Communication with outside networks must be whitelisted first to be accessed in Cloudvanti Environment.
Firewall
Configured AWS Network Firewall as an extra security layer to manage network security service.